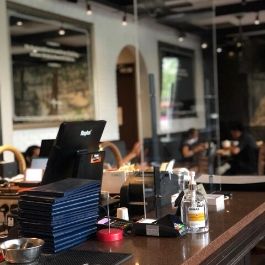 Ecolab and Harry's Singapore worked together to redefine safe restaurant operations
In the face of the COVID-19 pandemic, the Singapore government, like most of the governments around the world, put control movement measures for almost two months. Now, Singapore is starting to ease restrictions and resuming operations safely is one of the next steps for many industries, including the F&B industry.

Harry's Singapore - dedicated to be the best dining establishment and upholds a commitment to resuming operations safely
Harry's Singapore, established in Singapore in 1992, is one of the island's longest-standing bar and dining establishments. With over 28 outlets across Asia serving over a million customers last year, Harry's is a popular stop for after-work socializing, family meals, or friendly gatherings of all sorts.
The restaurant chain has a catering arm as well.

Harry's announced "Don't Worry, Be Harry's", a campaign highlighting the hygiene and care practices – amongst which is a 49-step daily safety checklist – that it will implement across its 21 outlets islandwide as it gears to welcome long-time fans once again.