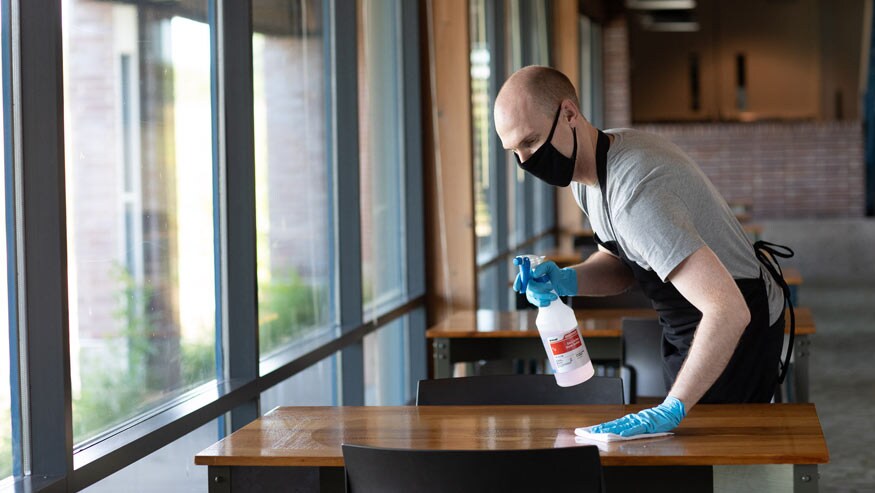 Helping Protect Our Customers, Teams and Communities Against the COVID-19 Virus
The COVID-19 pandemic has been a top priority around the globe. In 2020, as the pandemic began to accelerate, we recognized the important role that Ecolab would play in helping our customers and teams respond to the challenges that were to come.
Helping Protect Our Teams
The health and safety of our employees is our top priority and critical for our ability to support our customers and the frontline workers helping combat this global pandemic. To help protect our employees and their families, we've established protocols to guide decision-making as we serve our customers and reinforced safe practices such as proper handwashing and social distancing. We supported our associates by:
Increasing the frequency and thoroughness of cleaning in our facilities
Enhancing safety at Ecolab and customer sites through rigorous protocols and safety practices
Providing personal protective equipment to essential employees
Requiring those who could work from home to do so
Instituting a pay protection program for employees whose pay was dramatically affected by the pandemic because of reduced customer demand
Expanding healthcare benefits and sick pay provisions
Launching additional family support offerings and resources to help our associates navigate work and home responsibilities
---


Ecolab offers one of the broadest product portfolios proven to kill SARS-CoV-2, the virus that causes COVID-19, including hospital disinfectants and food-contact sanitizers.
Sink & Surface Cleaner Sanitizer
Peroxide Multi Surface Cleaner and Disinfectant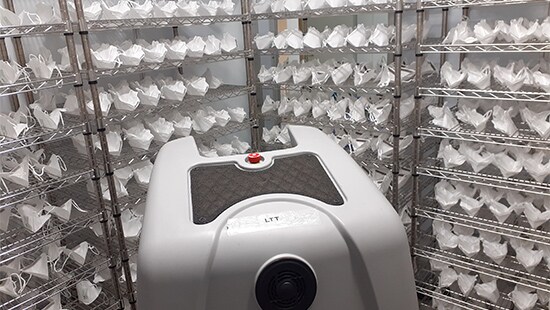 Bioquell Hydrogen Peroxide Vapor Systems